Detallado Golf mk2
Publicado: Sab Mar 17, 2012 6:04 pm
El golf gti mk2..
Fuente :
http://www.detailingworld.co.uk/forum/s ... p?t=203752
This was the latest one in for a full correction job, although it should have been an Audi Q7 and not a Golf! The owner sold the Q7 a couple of days previously and felt bad about having to cancel so he decided to bring the golf in and see what we could do with it
The car was actually booked in for a respray in a few months so if we did our job properly then at least that would be some money saved :thumb:
The car was fairly clean on arrival, although looking a bit pink in areas: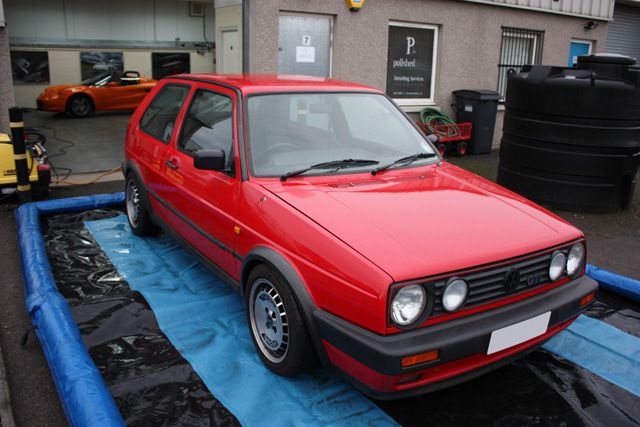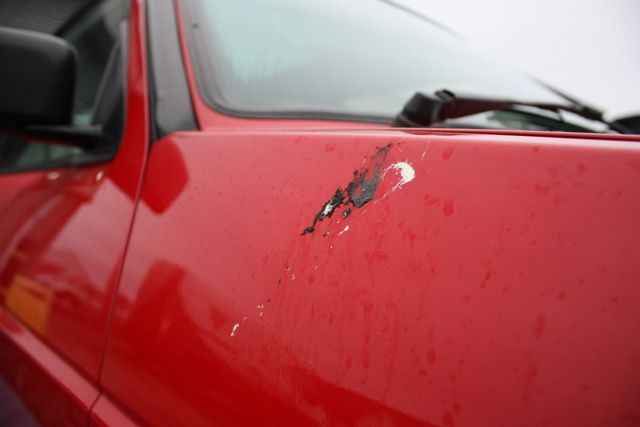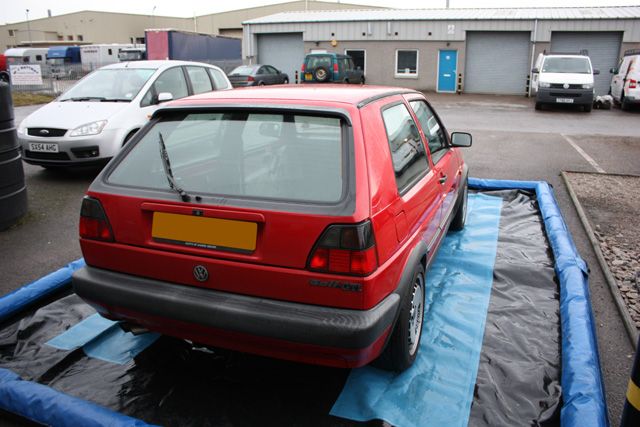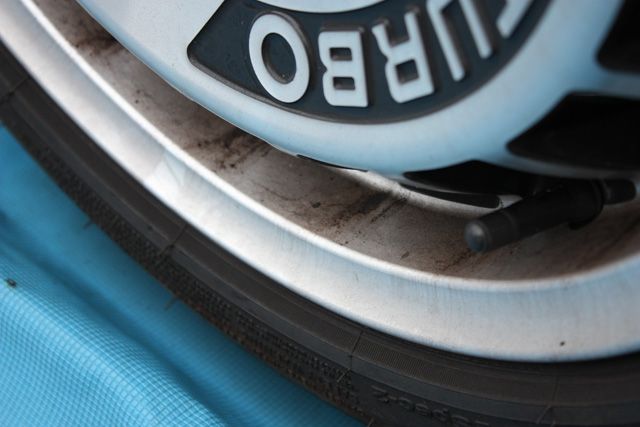 As always, the wheels were given a thorough pre-rinse and then sprayed with R222 Wheel Cleaner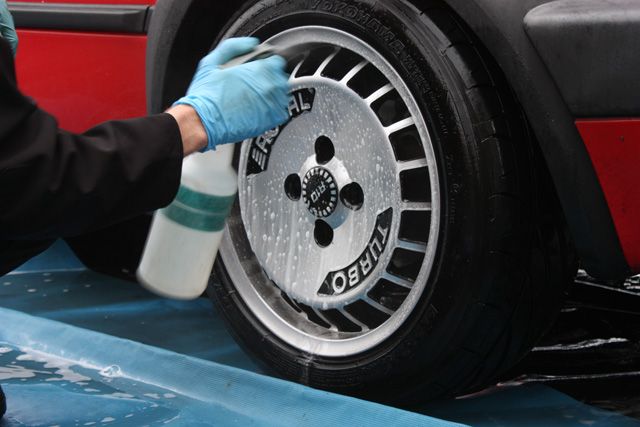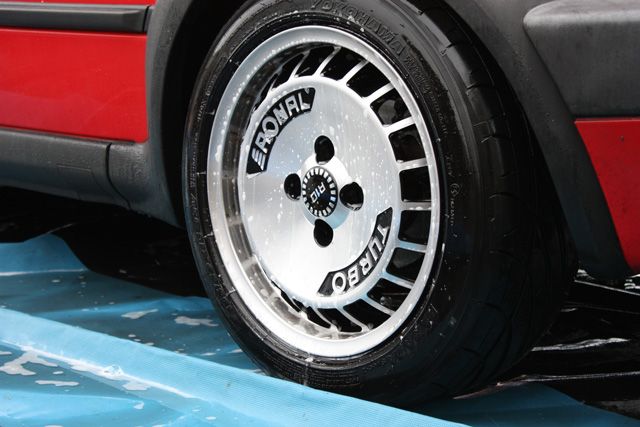 ...Then agitated with a Raceglaze Detailing Brush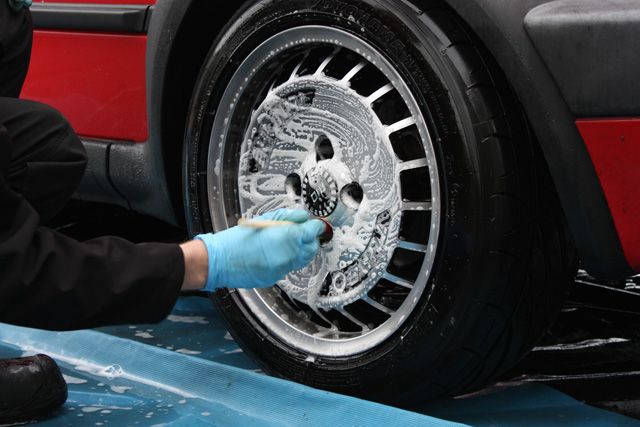 Then rinsed: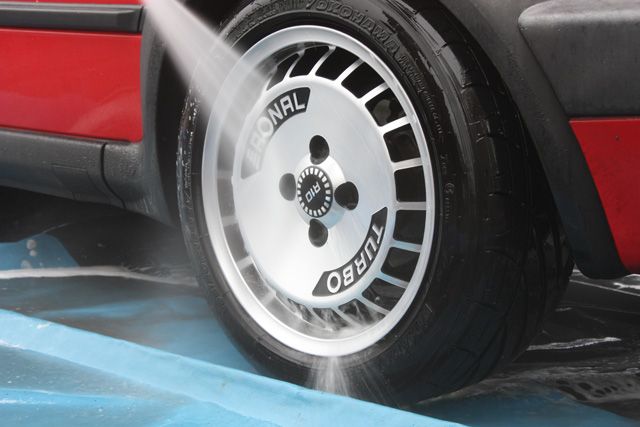 The wheels were spotless after that so no need for any further cleaning treatments
Onto the tyres and arches:
Meguiars Superdegreaser was sprayed...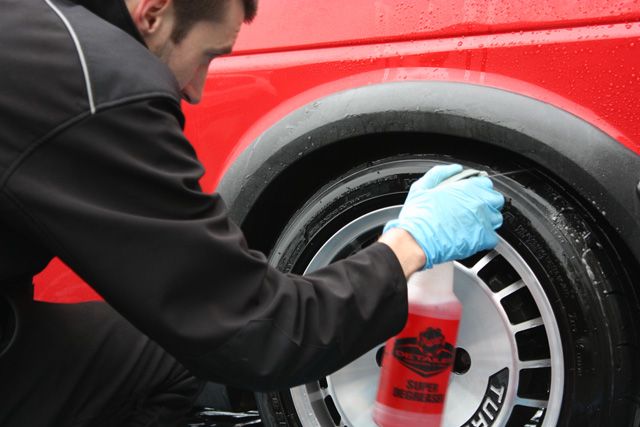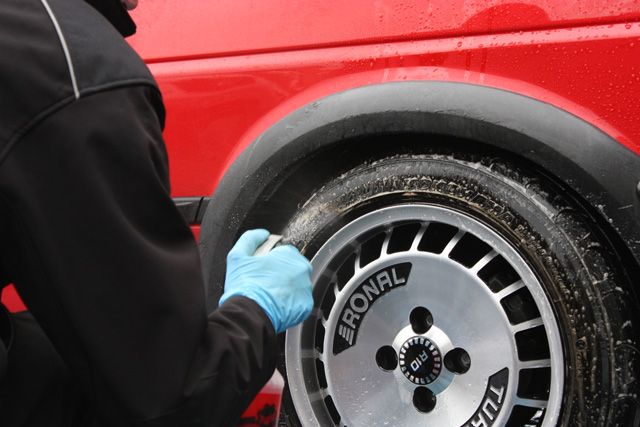 Then agitated with a Raceglaze Detailing Brush for the tyres and a Wheel Woolie for the arches: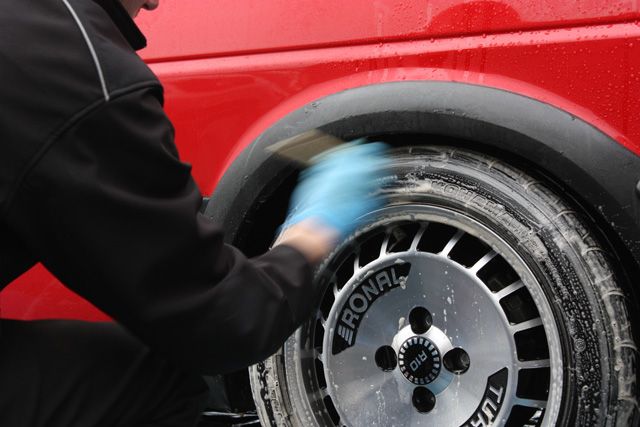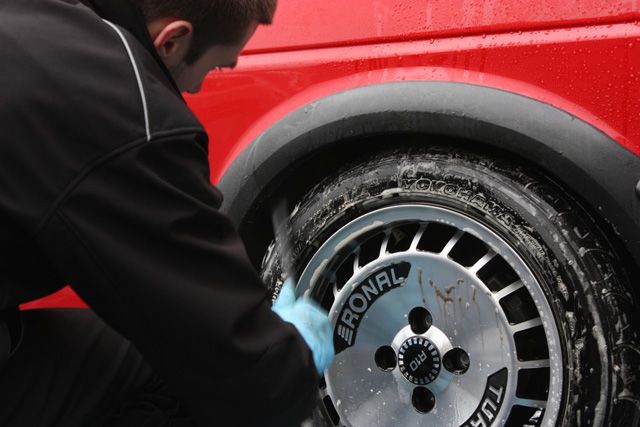 Then rinsed: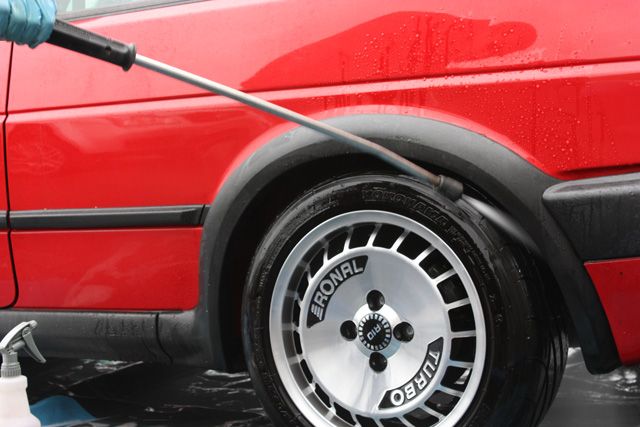 The engine was given a once over with Meguiars Superdegreaser but nothing too detailed as a 2.0 TSFI engine is getting dropped in shortly - should be fun :driver: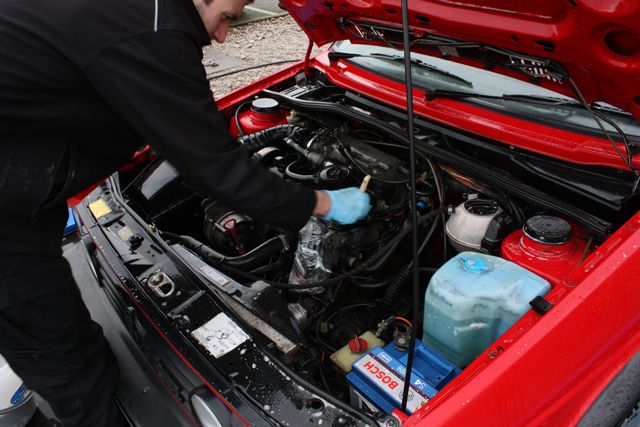 The car was then foamed with Meguiars APC and left for a few minutes: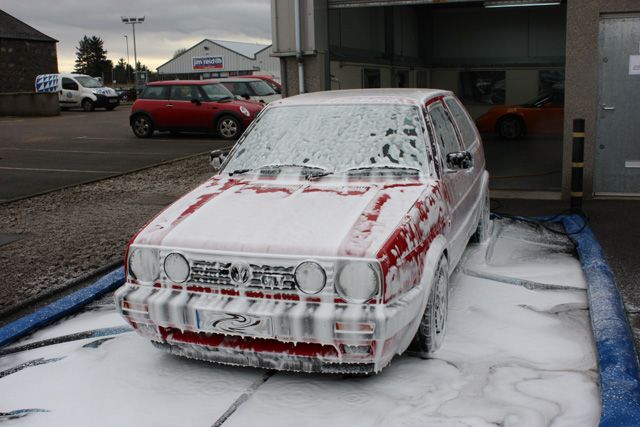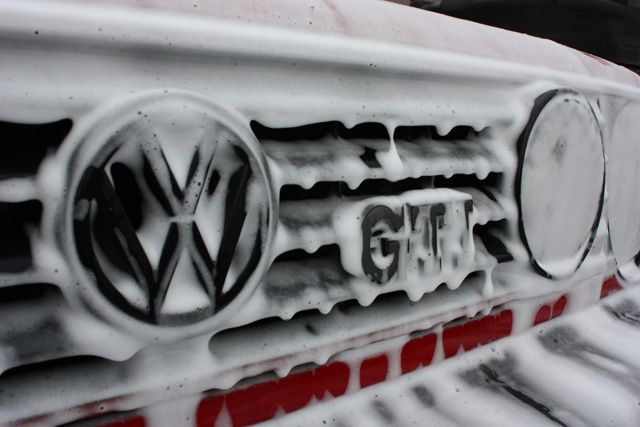 Rinsed off at high pressure: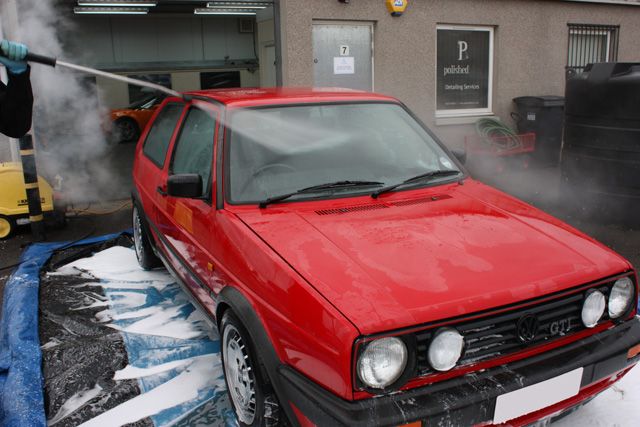 Funny how a car can look in good conditon when wet
Again, using the Raceglaze Brush all the exterior trim, badges, door shuts etc were cleaned: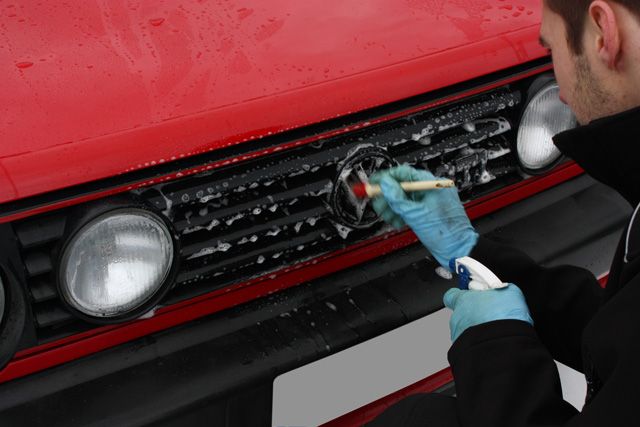 After another rinse the car was washed with Meguiars Shampoo Plus and Lambswool Wash Mitt[/U before any tar spots were taken care of with Autosmart Tardis[
Now inside, the car was clayed with Meguiars Mild Detailing Clay and plain water for lube: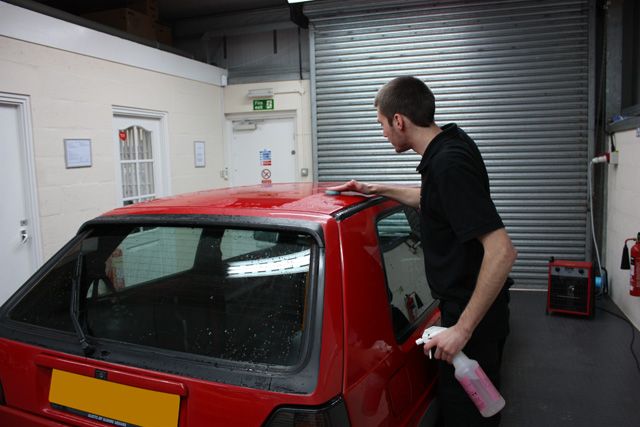 Then dried off with a Poorboys Waffle Weave towel and the Black Baron[/URL]: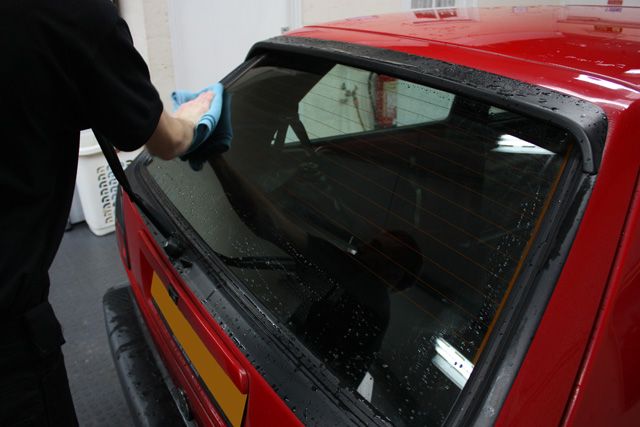 Paint readings were then taken: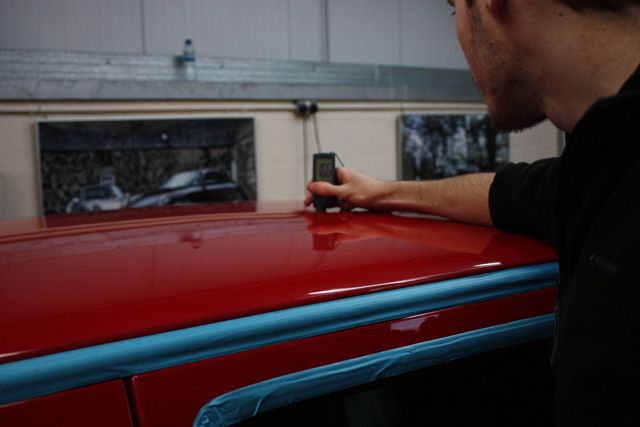 As to be expected with a car of this age, it had seen quite alot of paintwork in the past so correction was going to be interesting.
Defect wise, this is what we were up against: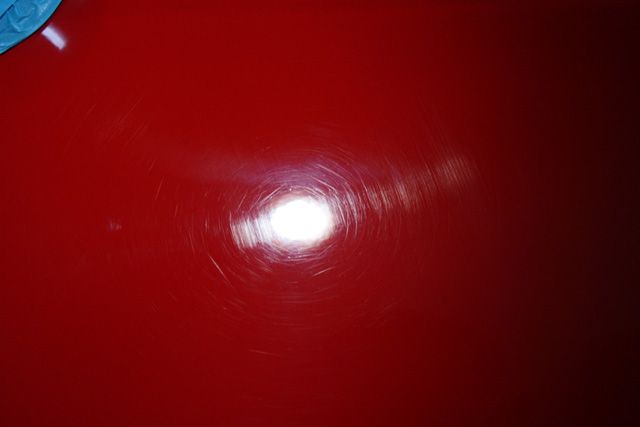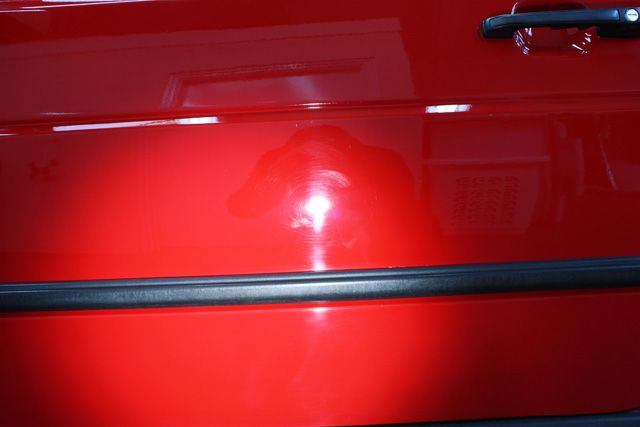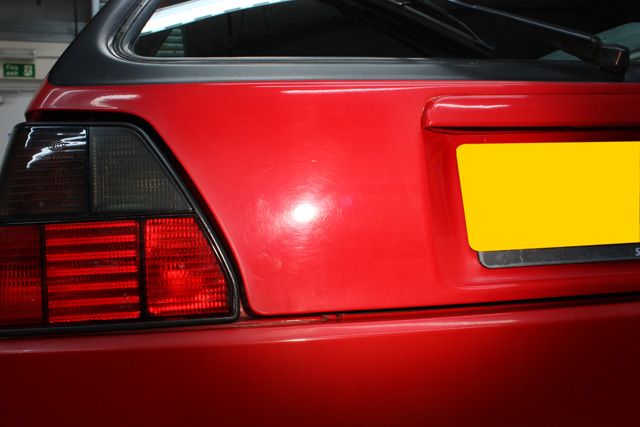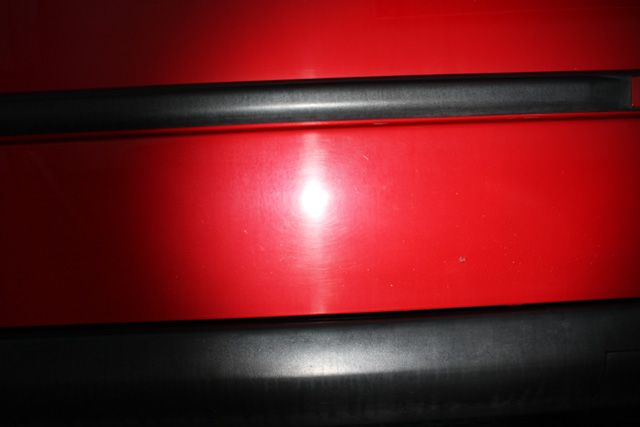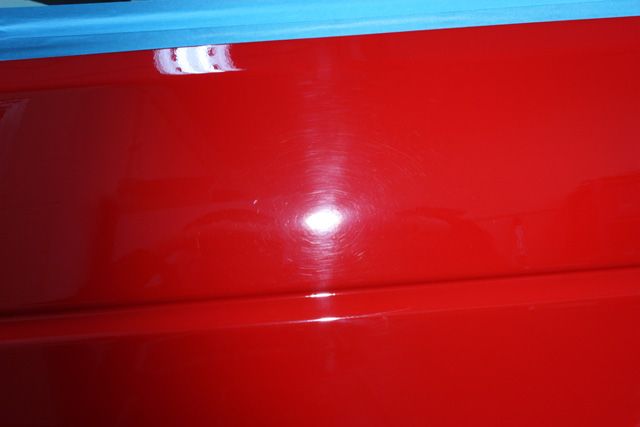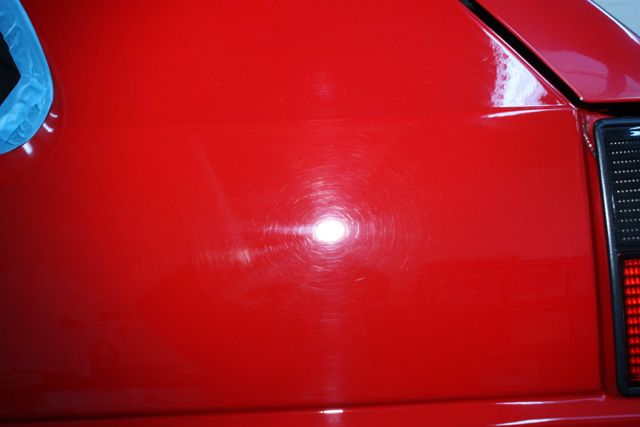 We've been gradually getting Alan up to speed on the correction side of things with the DA machine so he took care of the paintwork on this one. The paint was rock hard and needed several hits of Meguiars 105 and a Cyan Lake Country Hydro-tech pad to get the desired result: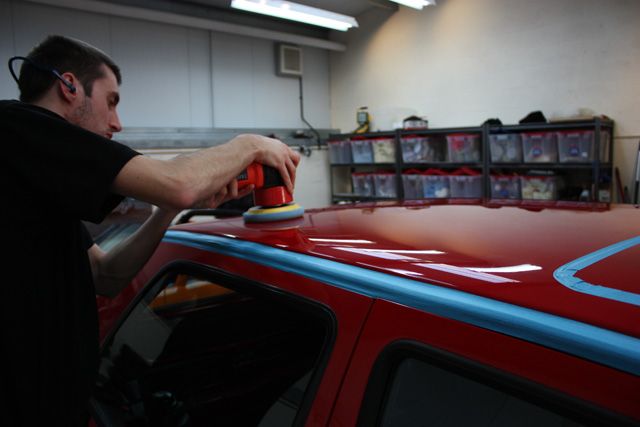 Before
: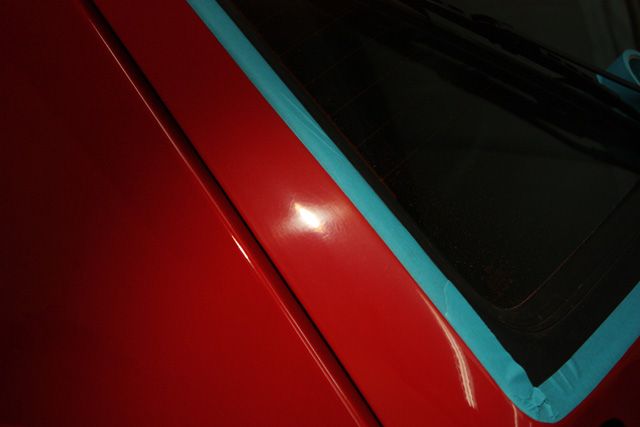 After
:
Before
:
After
: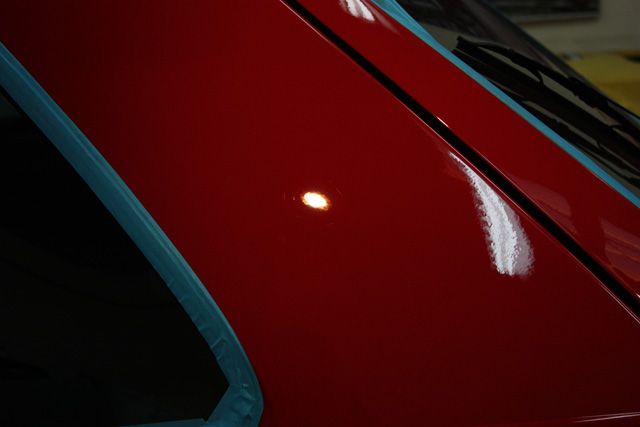 This lower section was really bad: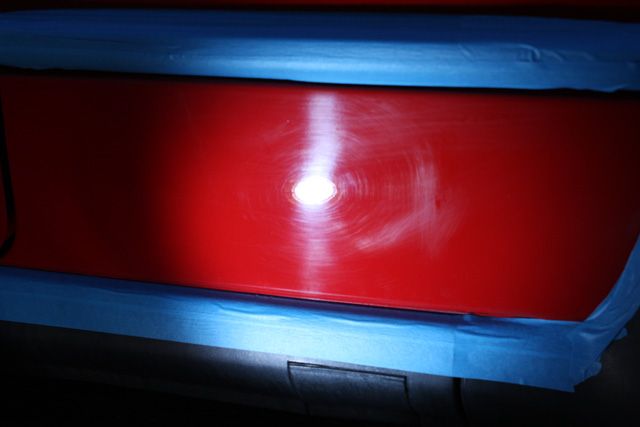 After several hits it was much improved, the deeper marks couldn't be removed as there wasn't enough paint left to warrant going any further:
Before
: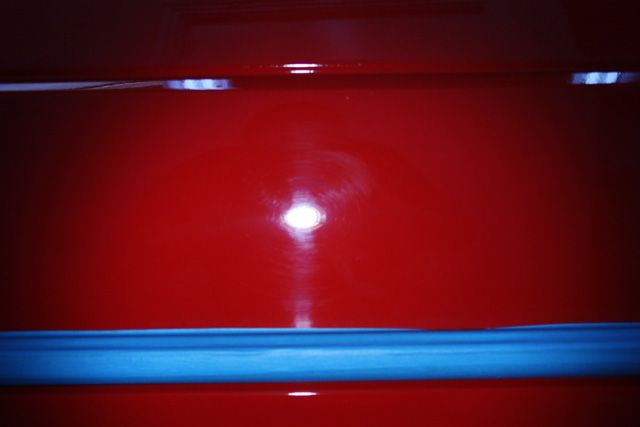 After
: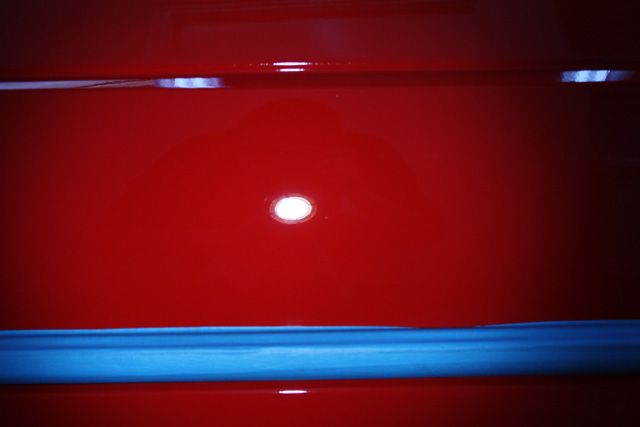 Once the desired level of correction was achieved the paint was refined with [Meguiars 205 and a Crimson Hydro-tech Finishing Pad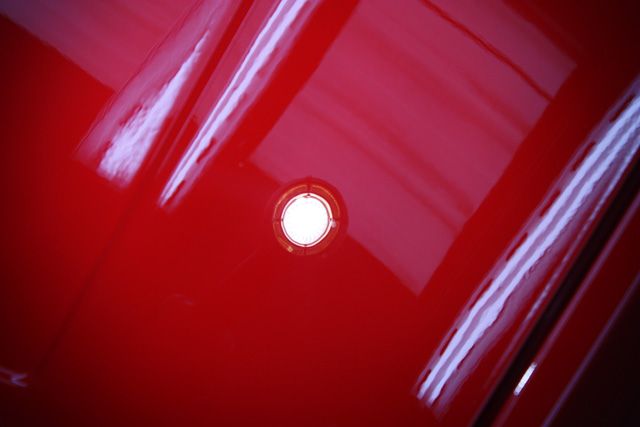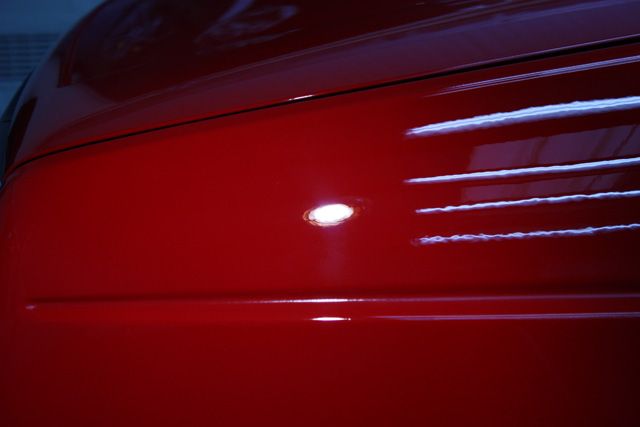 While Alan was working away at the paintwork I'd been busy bringing some life back to the plastics using the heat gun, this pic is from the heat gun alone, no dressing applied: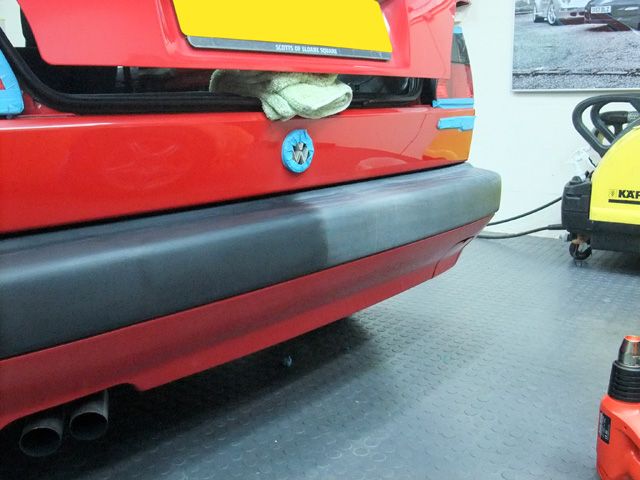 Some areas were worse than others and took a bit of patience to bring back but the difference was massive.
The other biggest difference was the further cleaning of the trim with Swissvax Plastic Wash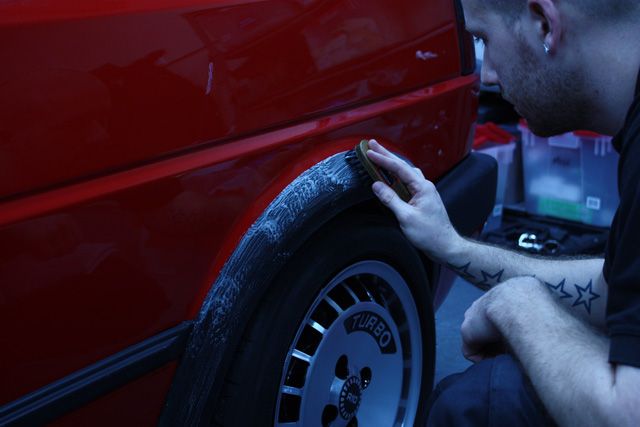 Considering the trims had been cleaned with Tardis during the wash stage the amount of dirt and grime still pulled out by the Plastic Wash was unreal.
This then left the perfect base for applying Swissvax Protecton: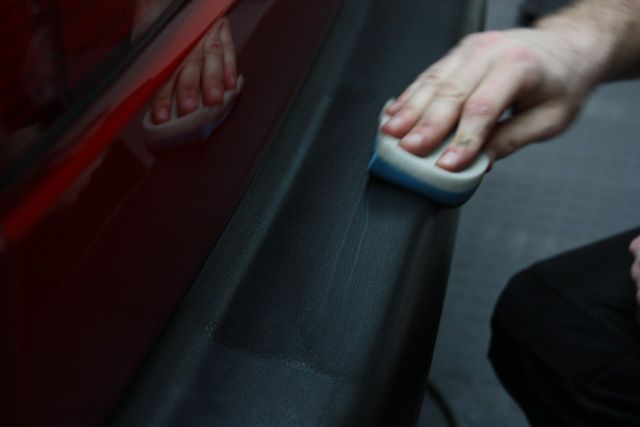 Meanwhile, Alan had finished the polishing and had cleansed and prepped the paint with [Swissvax Cleaner Fluid and applied a coat of Crystal Rock
The badges which had been removed for polishing were then cleaned up and fitted back onto the car: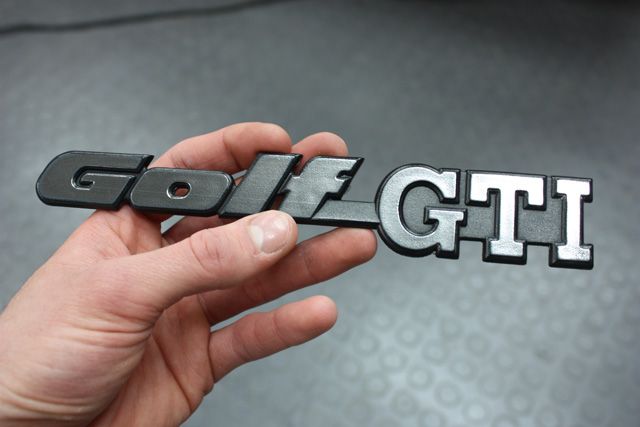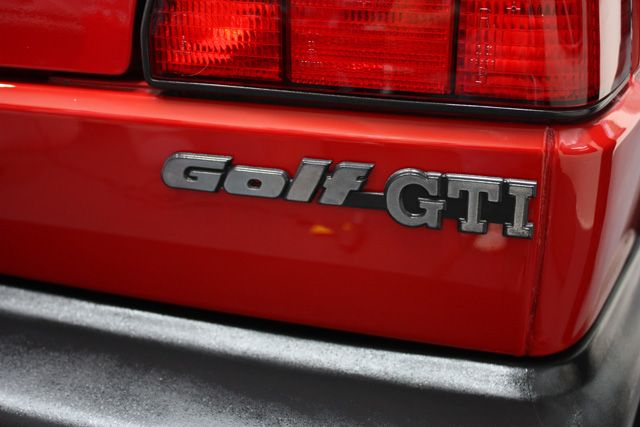 Tailpipes were polished with Swissvax Metal Polish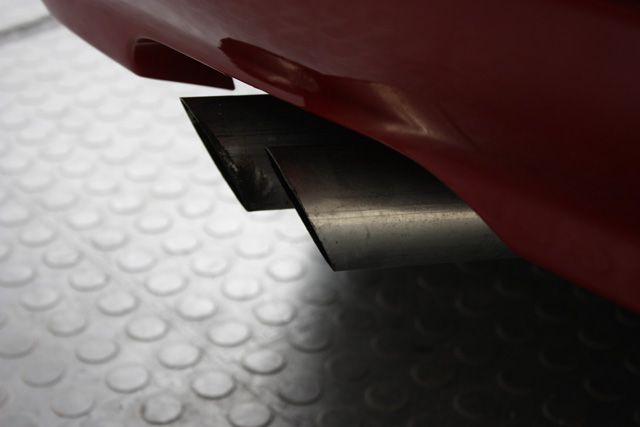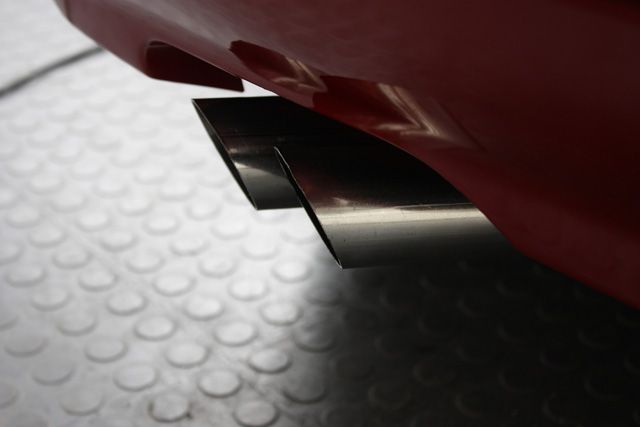 I applied Swissvax Seal Feed to all window rubbers etc: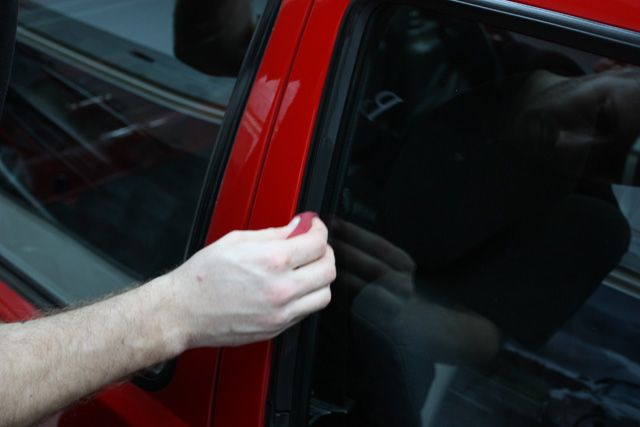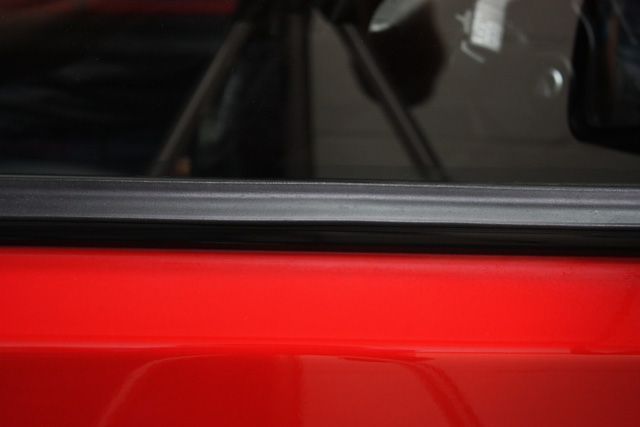 The wheels were sealed with Swissvax Autobahn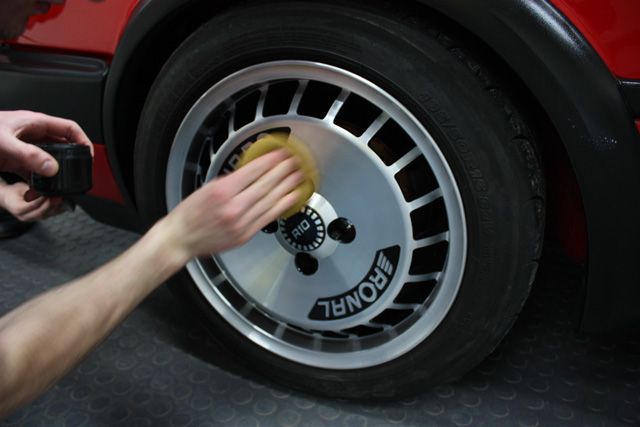 And tyres dressed with [Swissvax Pneu Glossy using the Pneu Brush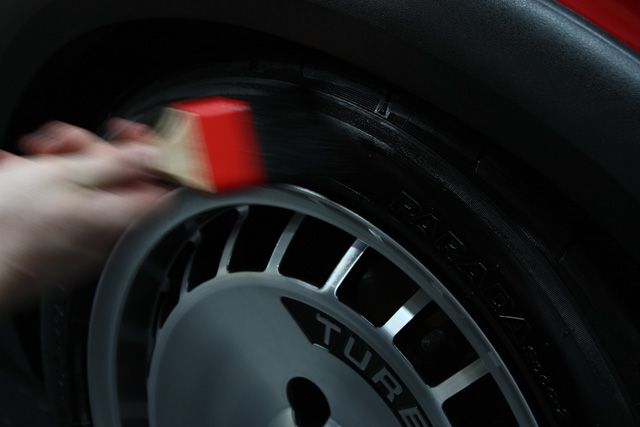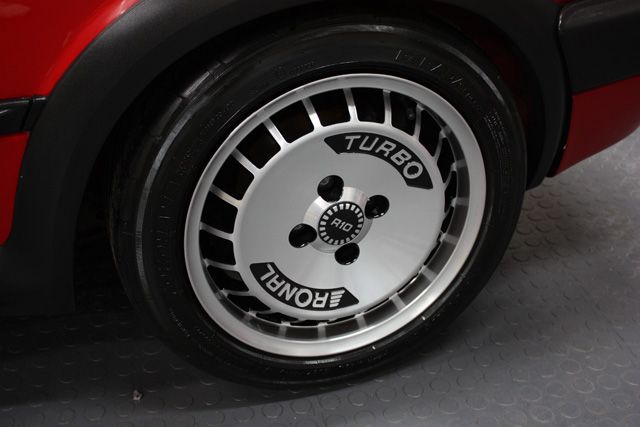 The glass was cleaned inside and out and the interior was also detailed, or what was left of it should I say - there was only the driverí¢â'¬â"¢s seat as the rest was away getting re-trimmed so not much to see Ií¢â'¬â"¢m afraid
A final wipe down of the paint and trim followed by a final check left us with the following results: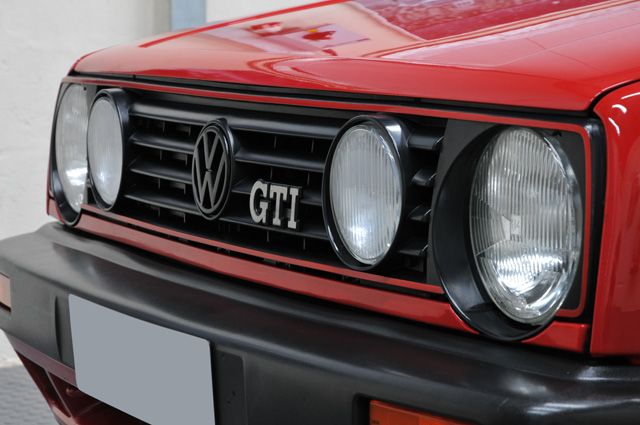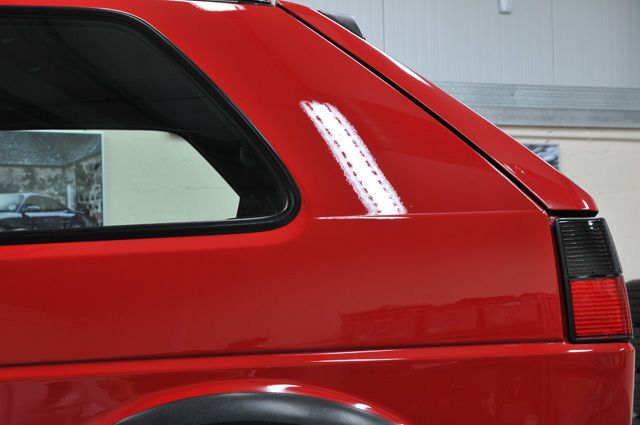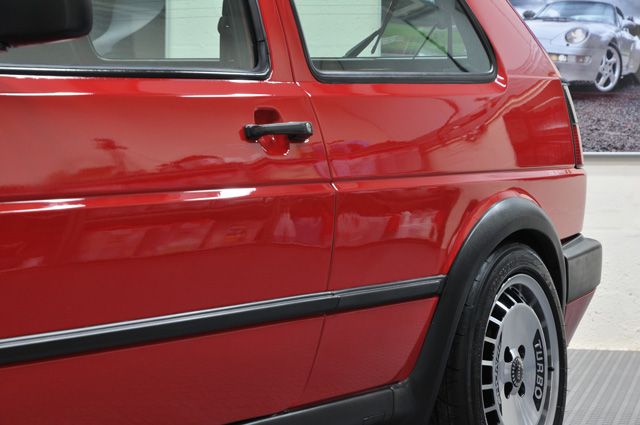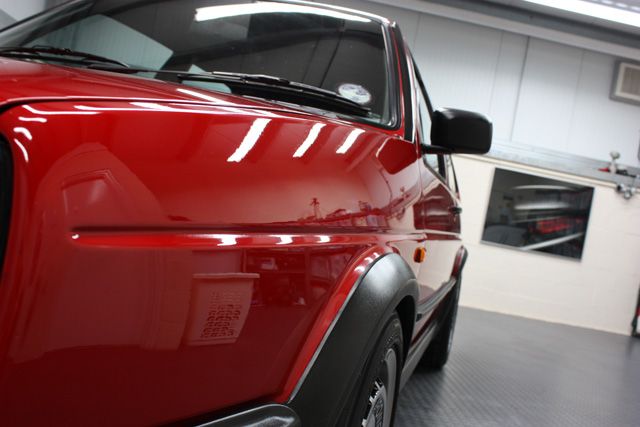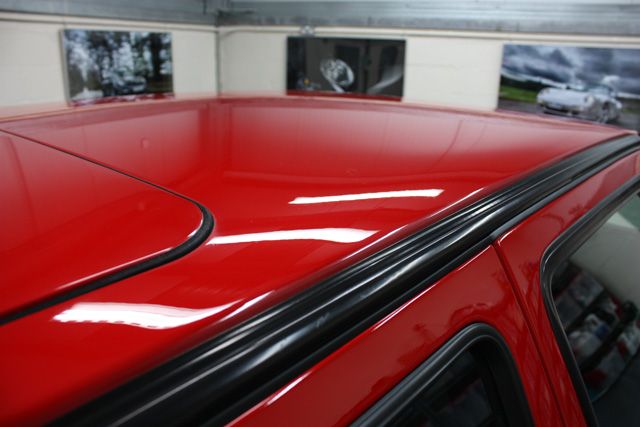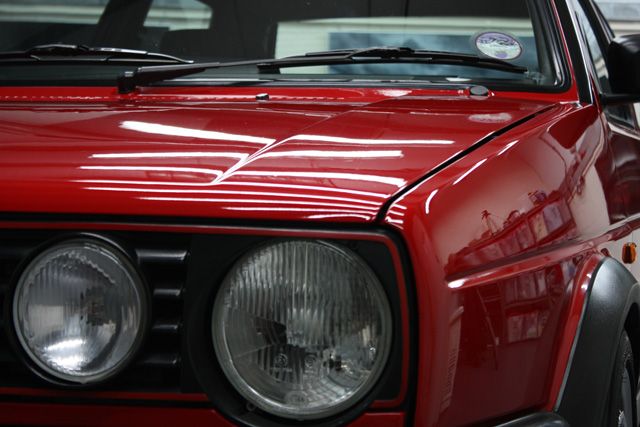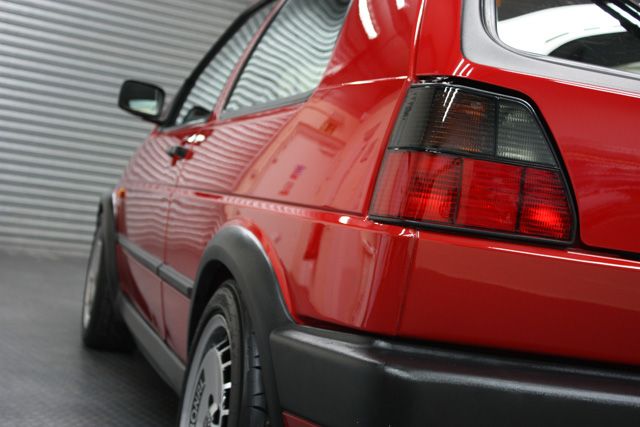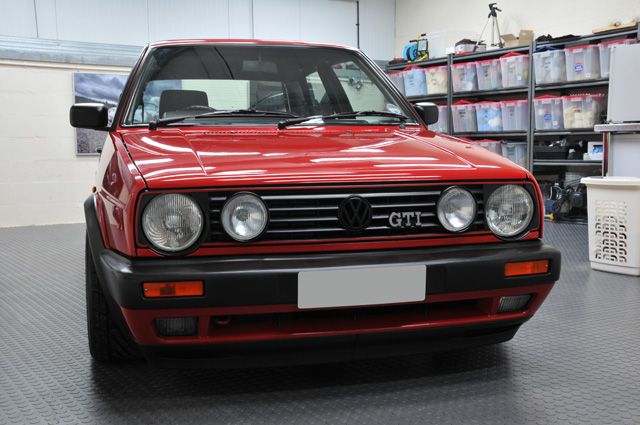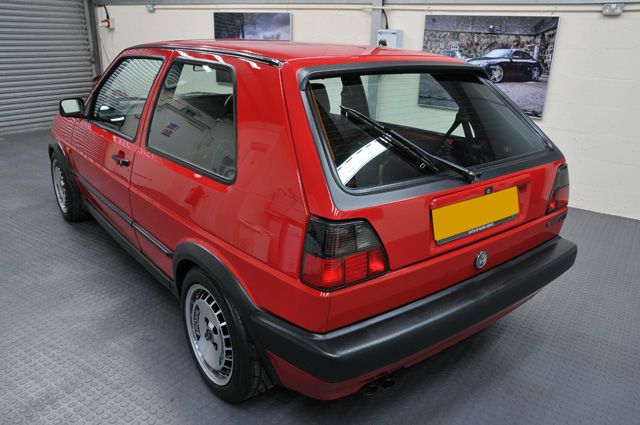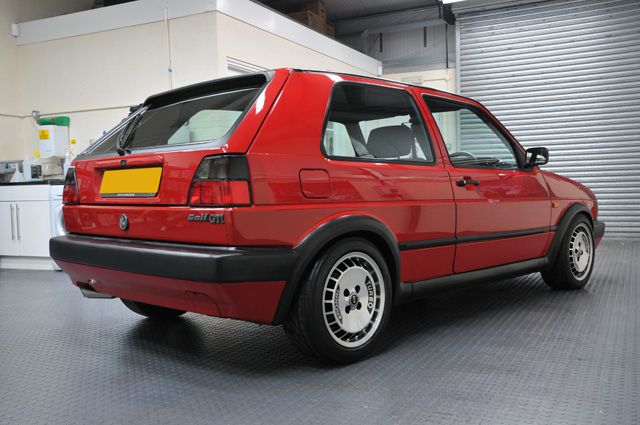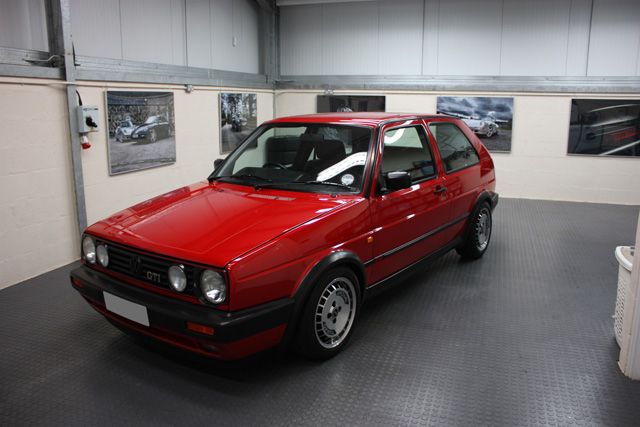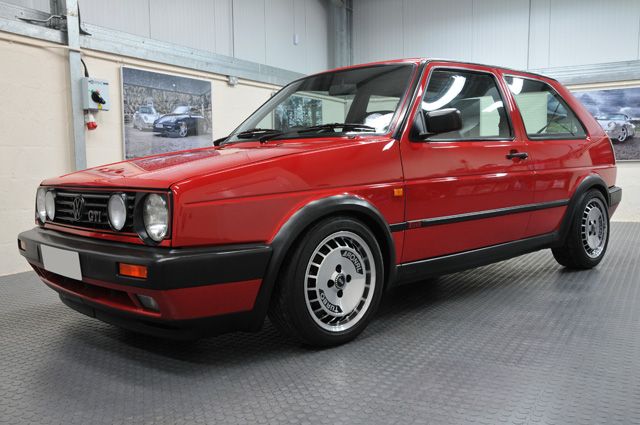 And here's a few taken on the Sunday morning: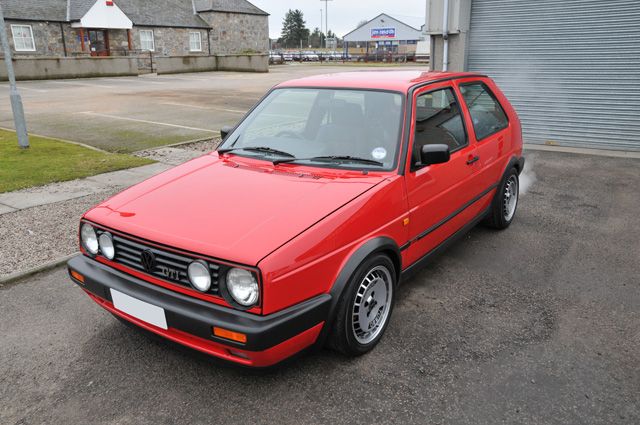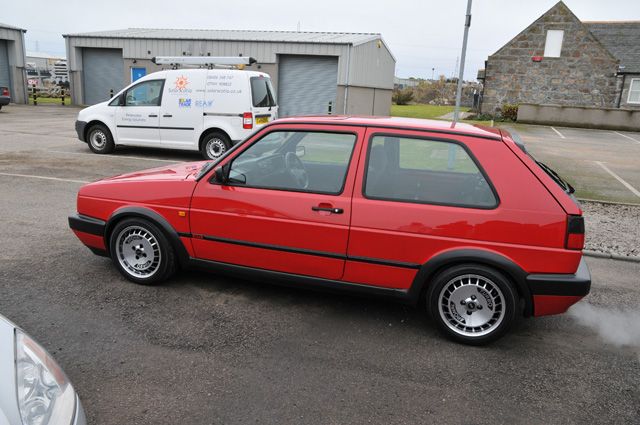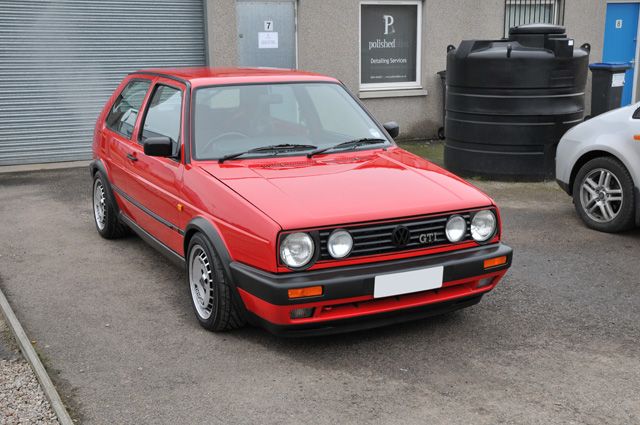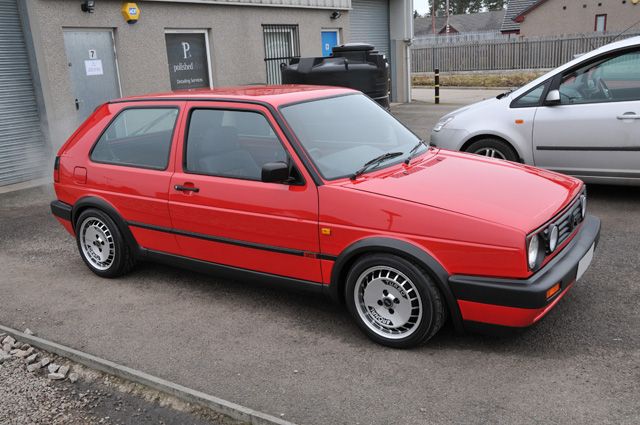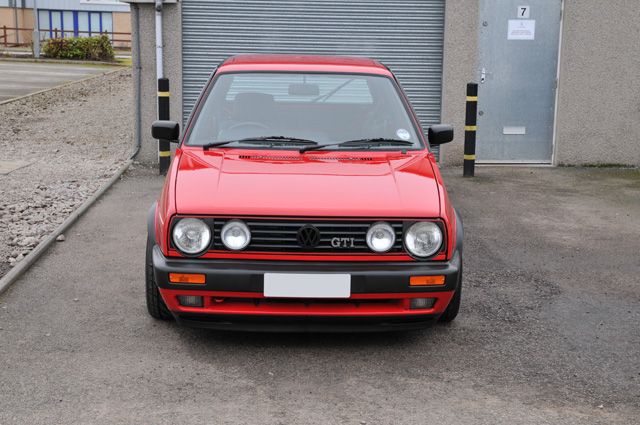 Needless to say the respray was cancelled
Thanks for looking!